OOK KLIMT Style Original Hand Painted Doll House Miniature Oil Painting 112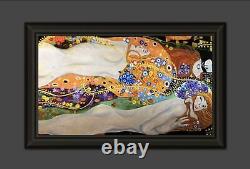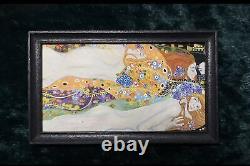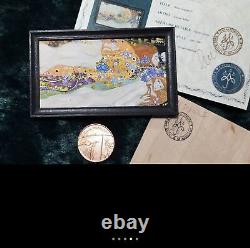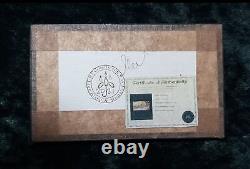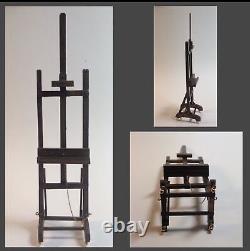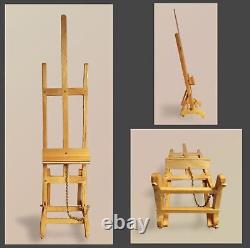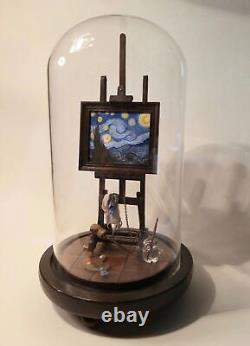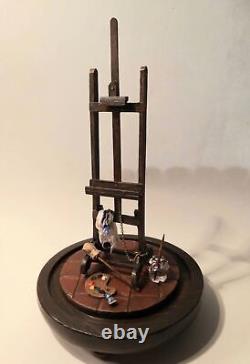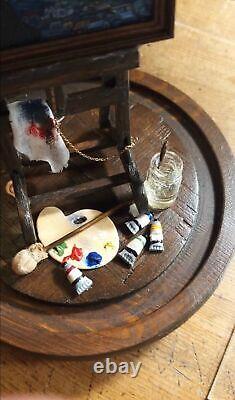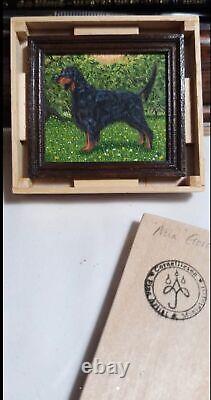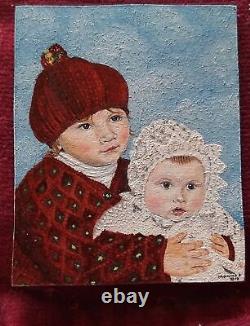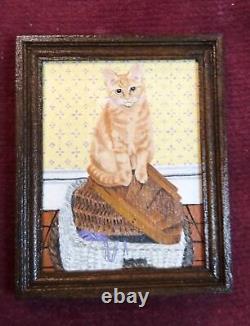 This is a One of a Kind Hand Painted Miniature Oil painting. Hand made and framed after Gustav Klimt. The painting is 77mmx45mm x 4.5mm and is created using oil on panel. The painting was completed with the aid of a microscope and because of that the detail is extraordinary! This painting took 65-70 hours to make using real gold leaf like Klimt and keeps it true to scale in miniature 1:12 scale. She uses minute brushes some which are only 1-2 hairs to make the intricate lines. The photos do not do them justice.
She works meticulously with a large microscope to see the details and it is amazing to see her work as it is presented in a miniature Art Gallery she created to display her collection in Cornellieson's Art Gallery! Please do enquire if you would like a custom portraits of your family contemporary or in period costume, or your pet featured in a painting. She is currently doing a Live Kensington Miniauture Dolls House Festival in London for the Christmas Season. She shall have a another show in the coming. Spring 2022 Please do not hesitate to ask any questions.
My friends name is Nell and she work's from Yorkshire in her art studio in a 15th century home. Please do not hesitate to ask any questions. She has created a virtual reality world with these paintings on display which is interactive. She also makes art easels to display the paintings on, if not hung, with miniature artists tools, like palettes, paint brushes, pencils, drawing pads, and so much more.
There is a way to display the painting on its own if you do not have a doll house, in a Glass Dome where the painting sits on an easel with artist tools on the floor, please see last photo.