Dolls house miniature room box diorama display cabinet flower hall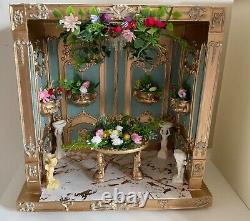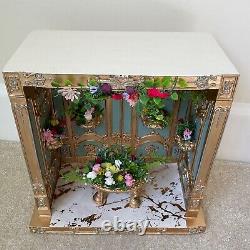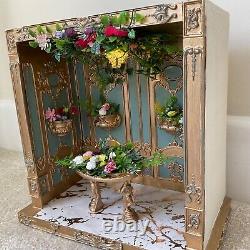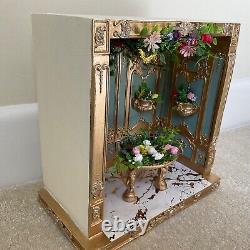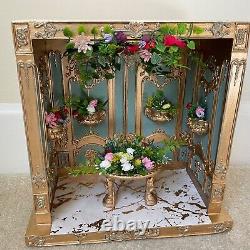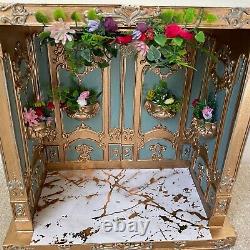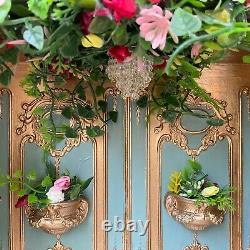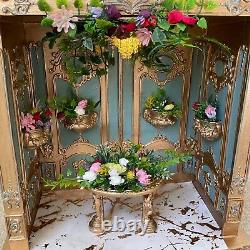 OOAK artist made doll house room box display cabinet flower Made of resin, this highly ornate flower shop is a spectacle to behold! The inside is painted in gold and verdigris. Ornate panelling with filigree edgings are adorned with gold wall floral displays. On the ceiling is an intricate flower trellis from which is also hung a chandelier battery operated light.
The floor is white and gold marble, on which stands a highly ornate gold table. This is bedecked with a large floral arrangement. Marble statues stand around the room. The outside is painted in sandstone with further filigree gold and verdigris mouldings. The room box measures 25cm wide x 15cm deep x 27cm high and has felt pads on the base.
Packed and sent by courier.