DollHouse Fox Miniature Realistic Handmade 112 Victorian Style Dolls House Art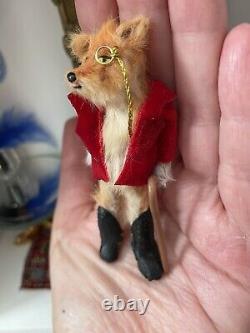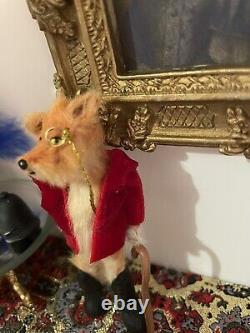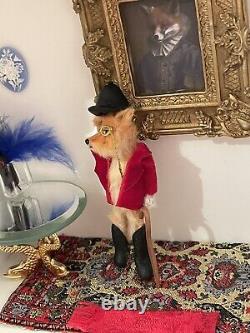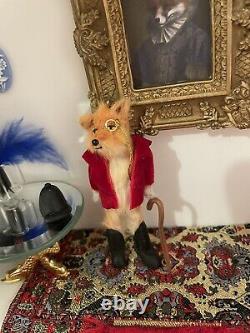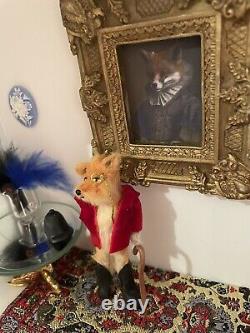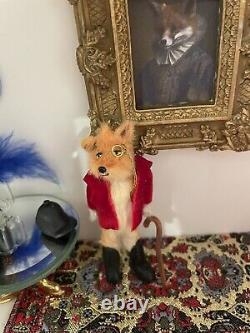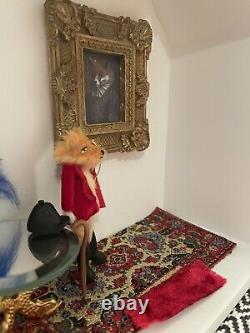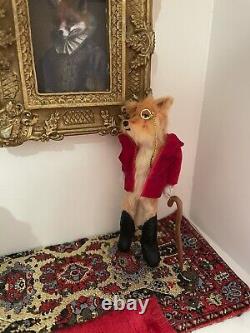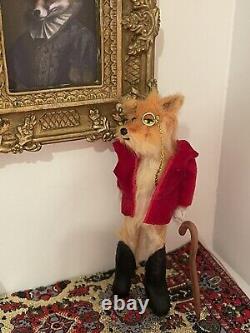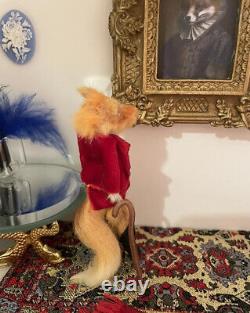 Fox OOAK dollHouse Fox Handmade By Aristocratic animals 1:12th Scale Miniature. This Aristocratic Animals fox named Ignatius is of the highest society of elite from a line of royal blood, he has a very lovely red velvet tailcoat with gold sewn back buttons, a riding hat, a walking cane and black riding boots. He is adorning a gold monocle which no doubt he will use to look down his snout at whomsoever he chooses to. He doesn't have much patience and is quite fussy about the staff that prepare his food and cups of Ceylon and Assam leaf blends tea with slice of lemon (never sugar).
Ignatius often imbibes in a few too many drambuie's and needs assistance more than his walking cane to help him stand up. This if for the fox and his clothing which is attached and non removable and his hat which is removable and walking stick other accessories are for display purposes only, he can stand with the stick if carefully placed it helps him to stand but would need a delicate hand to get it in just the right position otherwise he would need propping up.