12th Scale Artisan Tudor Hag by Rycote Miniatures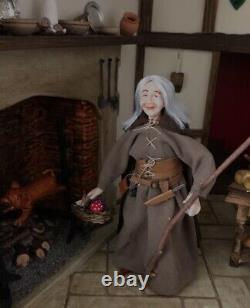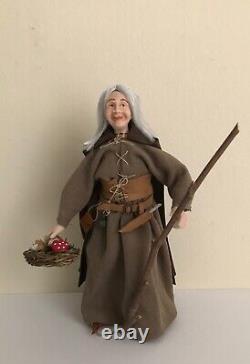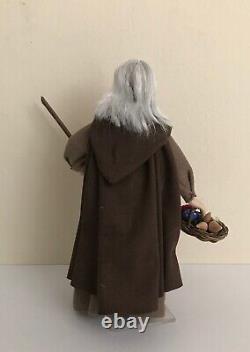 This is a 12th scale hand made porcelain doll which has been fired in a kiln then painted using porcelain paints and fired several more times. This doll has been dressed as a Tudor Hag, every Tudor village would have had a doctor /midwife this is the role she would have played using natural herbs for medication. She has tan leather pointed shoe's. Her drawers and petticoat are made from a fine lawn fabric.
The skirt and top are made from a synthetic mole skin. She has a tan leather corset, hanging from her waist is a potion bottle, knife and purse.
She has grey flowing hair. She is also wearing a brown hooded cape.
In her basket are an assortment of magic mushrooms, she also has a wooden walking stick. 1/2 tall and is posable. PLEASE NOTE THIS IS A COLLECTORS ITEM AND IS NOT SUITABLE FOR CHILDREN.