Dolls House Miniature Doll Girl Jill Bennett 112 ARTISAN J Designs Handmade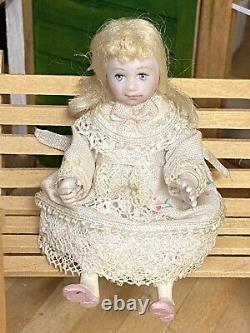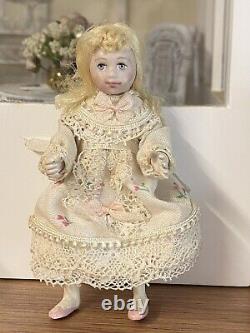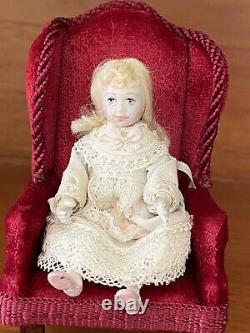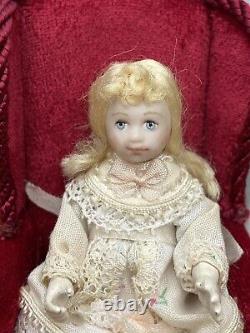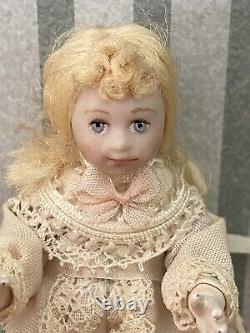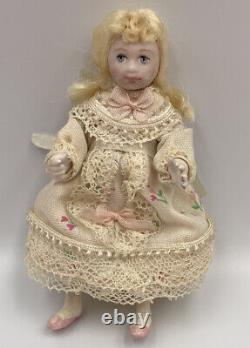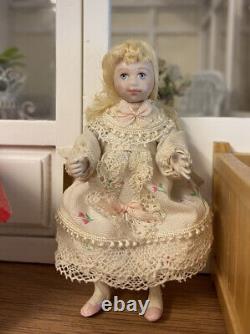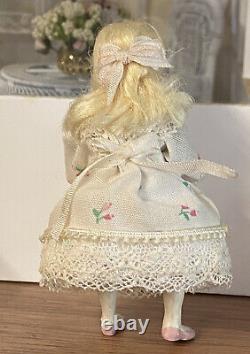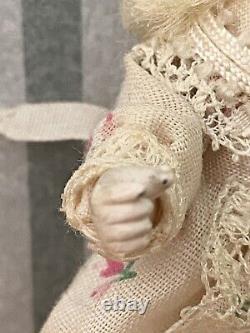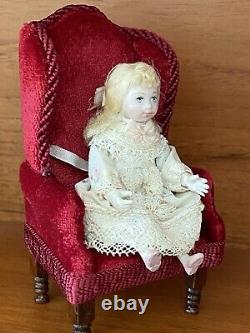 Jill Bennett Girl Doll Dolls House OOAK 1/12th J Designs Handmade UK Artisan. Dolls house miniature 1:12 ARTISAN Girl Doll by Jill Bennett- J Designs Poseable. Rare vintage adorable little girl dolls house doll probably by J Designs/Jill Bennett she is approx 8cm tall, and is weighty at 53g as the body is made of pewter. I have contacted Kate Pinsent(the late Jill Bennett's daughter) who has confirmed that she is probably her late mums design under J Designs.
She is poseable and you can see the legs are constructed with stainless steel multiwire to allow movement. Adorable sweet expression, and lovely clothes please note she is vintage, there is slight paint loss on tiny spot on one foot and hands please see photos. Please see the photos as they form the description.
Any backgrounds/ pound coin/ ruler for illustration only not included.