Dolls House Walnut Nest of 3 Tables JBM Miniature Living Room Furniture 112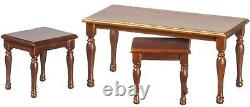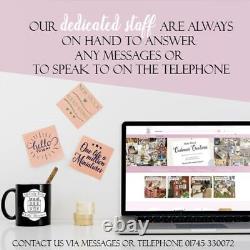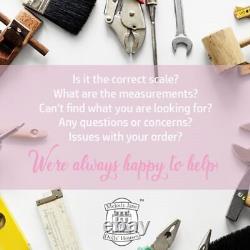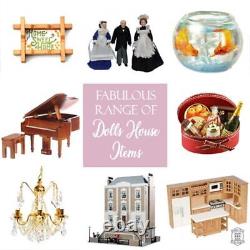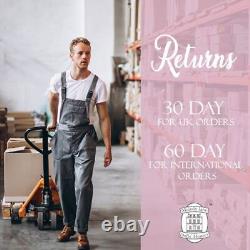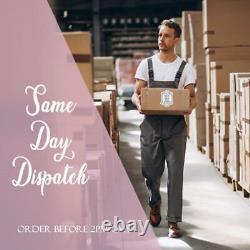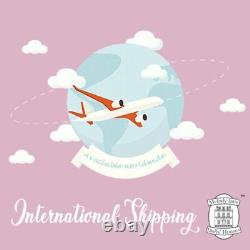 Same Day Dispatch On All Items, if ordered before 2pm GMT. Dolls House Pets & Animals. Dolls House Garden & Garage. Dolls House Western & War. Dolls House 1:24 Scale.
Exterior Paper, Bricks & Stone. Hinges Brads Nails & Screws. Dolls House Chest of Drawers. Dollhouse Coffee & Side Tables.
Dolls House Cots & Prams. Dolls House Hats & Umbrellas. Dolls House Shoes & Bags. Dolls House School & Art. Dolls House Food & Drink. Dolls House Curtains & Blinds. Other Dolls House Wall Art. Dolls House Babies & Children. Dolls House Place of Worship. 1:24 Houses & Buildings. Lundby House & Room Boxes. Dolls House Walnut Nest of 3 Tables JBM Miniature Living Room Furniture 1:12. 1:12 Scale - Wooden.
Approximate measurements of the largest table Height 47mm Length 102mm Width 48mm = 1.7/8 inches x 4 inches x 1.7/8 inches. Approximate measurement of the smaller table Height 37mm Length 38mm Width 33mm = 1.7/16 inches x 1.1/2 inches x 1.5/16 inches.
A beautiful set of one large rectangular table and two smaller square tables that fit neatly together. The tables have elegant spool legs.
Same day dispatch from United Kingdom. Our aim is to pick and pack your order securely and get it to you as quickly as possible wherever you are in the world. I use MJ regularly- highly recommend.
I shop with melody jane a lot. Items were just as shown. Fabulous products and terrific service. Items as described, good selection and safe packaging. Very good quality great detail. I would give you a million stars for. Everything I've brought has been perfect. High quality products at reasonable prices, packaged carefully and dispatched promptly - a very reliable company I would definitely recommend. Always get great products at wonderful prices! Customer service is always good and easy to reach. With over 6700 products you're bound to find what you need! Always stay connected with us!
Dolls House 1:48 Scale.